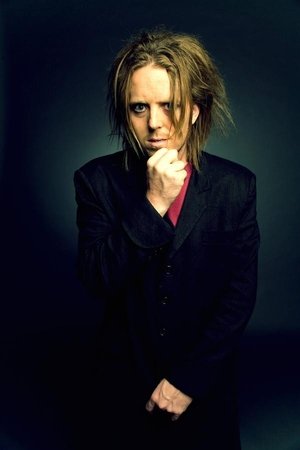 Biography
Tim Minchin is an Australian, musician, actor, comedian and writer. He has been performing his unique brand of musical comedy in front of appropriately excitable and ever growing audiences since starting out in South Melbourne's Butterfly Club in 2005. He won the Director's Award at the Melbourne International Comedy Festival for his break-out show Darkside, and followed this later the same year with one of the most successful debut acts ever at the Edinburgh Fringe – winning the Perrier Award for Best Newcomer. Without wanting to go on and on about it, he's done some pretty successful live shows since then, often in Australia or the UK, but also on the North American continent (yes that includes you too Canada). But not you Guatemala. Maybe one day. His current songs span topics such as environmentalism, rationalism, prejudice(ism) and his amour de boobs(ism). In fact it would hardly be over the top to say that his love of boobs would be up there in the back of Plato's cave in the bit that's carved out for the most perfect and complete example of the love of boobs. But not in a weird way. During his shows he plays the piano, always nicely and oftentimes wildly and excitingly, whilst looking wonderfully athletic, in a pair of delightfully uncomfortable skinny jeans. Tim has made many TV appearances: most recently on Good News Week in Australia and Friday Night with Jonathan Ross in the UK. He's also performed on radio; his most recent project being Strings, a brand new comedy sitcom pilot for BBC Radio 2, which he both wrote and starred in. His acclaimed 9-minute beat poem, Storm, is being animated for release in October. Tim is currently writing the music and lyrics for the musical Matilda with the Royal Shakespeare Company. This adaptation of the Roald Dahl classic opens in Stratford-upon-Avon in November 2010. Tim, his wife and two young children, now live in London.
Photo Gallery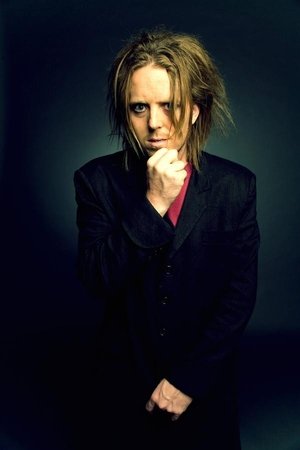 Filmography
Movie Name
Release Date

Filmed at the legendary Enmore in Sydney, Ready for This? contains new songs, new rants, a 9-minute beat poem about a hippy, and just enough of acclaimed Darkside and So Rock stuff to keep the old fans from rioting.

2009-11-09

Only available from Australia and New Zealand, "So Live" is a 2 hour performance recorded at The Sydney Opera House Studio in 2007. Contains material from "Dark Side" and "So Rock" including Inflatable You, Rock n Roll Nerd, Canvas Bags, Dark Side, You Grew On Me, Peace Anthem for Palestine, Mitsubishi Colt and lots more.

2007-11-07

So F**king Rock Live is a DVD released by Australian musician and stand-up comedian Tim Minchin. It is a recording of his live performance at London's Bloomsbury Theatre in May 2008 and contains songs and material from his previous Darkside and So Rock albums.

2008-10-11

ROCK N ROLL NERD is an intimate tale that charts Tim Minchin's meteoric rise from obscurity to celebrity. Capturing every moment of Tim's first frenzied break onto the comedy scene the documentary weaves never-before-seen performance footage, backstage antics, home footage and candid interviews into a funny and deeply personal story of love and ambition.

2008-08-08

Official animated movie of Tim Minchin's 9-minute beat poem Storm. Written and performed by Tim Minchin. Directed and animated by DC Turner. Produced by Tracy King. www.stormmovie.net www.timminchin.com www.kershoot.com

2011-04-08

Tim Minchin has fast become not just one of the biggest names in Australian comedy but also close to the biggest theatrical drawcard in the country. After winning the Perrier Award for Best Newcomer at Edinburgh Fringe, he went on to regularly perform at festivals including Just For Laughs Festival & HBO Comedy Festival, selling out shows across Australia, the UK & now the US. Locally his television appearances have included Spicks and Specks, Good News Week & recently Adam Hills In Gordon Street Tonight. Tim Minchin & The Heritage Orchestra was recorded at the Manchester Arena in 2010 and presents some of his most recognized tracks in with amazing arrangements from the renowned Heritage Orchestra, who have collaborated with the likes of UNKLE, Mike Patton, Jamie Cullum & the recent Blade Runner score for Massive Attack's Meltdown Festival.

2011-11-14

Comedy rock superstar, Tim Minchin, is back on the road with his biggest live show ever. This show includes brand new songs as well as those much loved Minchin classics, but this time, as you've never heard them before - with a 55 piece orchestra, the Sydney Symphony!

2011-03-27

A boy finds a strange creature on a beach, and decides to find a home for it in a world where everyone believes there are far more important things to pay attention to.

2010-06-03

Musician, actor, comedian and rock 'n' roll superstar Tim Minchin hosts a Proms first - the Comedy Prom. Tim is joined by Sue Perkins, Susan Bullock (soprano), Danny Driver (piano), Kit and the Widow, Beardyman, The Boy with Tape on his Face, Doc Brown, the Mongrels, the BBC Concert Orchestra, Andrew Litton (guest conductor) and Jules Buckley (music director).

2011-08-13

Celebrating 40 years since it first opened in London's West End, Andrew Lloyd Webber's new production of Jesus Christ Superstar, directed by Laurence Connor, promises to be the rock event of 2012. The star-studded line-up includes award-winning musical comedian Tim Minchin for the role of Judas Iscariot. Three million album selling pop icon and former Spice Girl Melanie C will take the only female lead as Mary Magdalene. Former BBC Radio 1 Breakfast Show host Chris Moyles will make his major stage debut as King Herod and Winner of the ITV primetime show Superstar Ben Forster in the title role of Jesus in the 21st century Rock Musical re-invention of Jesus Christ Superstar.

2012-11-19

Filmed live at the HMV Hammersmith Apollo, London in October 2009, this massive show contains Minchin's unique take on musical comedy, spanning topics such as his love of boobs and banging on about rationalism whilst playing the piano rather nicely in a pair of uncomfortably tight jeans.

2011-09-27

Scientists Richard Dawkins and Lawrence Krauss travel the globe promoting a scientific worldview and the rational questioning of religious belief.

2013-12-13

With exclusive access to the Australian rehearsals of his global theatre hit, Matilda & Me charts the relationship between Tim Minchin and the musical he has become famous for.

2016-04-03

From the stage of the Royal Shakespeare Theatre, David Tennant, Catherine Tate and guests mark the life of William Shakespeare on the 400th anniversary of the playwright's death.

2016-04-23

A war-hardened Crusader and his Moorish commander mount an audacious revolt against the corrupt English crown.

2018-11-21

This is a contemporary story set in Perth Western Australia . Anthony Argo is a young Italian/Australian boxer, being pushed to the limit by his Sicilian father-trainer, Joe,. Joe wants Anthony to achieve the success in the ring that he was denied as a young man. When Anthony meets Kate, he begins to see his life - and the role violence - in a different light.

2009-03-19

As her world is shrouded in darkness, a young girl must overcome her fears and travel to a mysterious city of light, save her father from a dangerous scientist and prevent the destruction of her planet.