Biography
Lana Therese Condor (born May 11, 1997) is a Vietnamese-American actress. She made her debut as Jubilation Lee / Jubilee in the 2016 superhero film X-Men: Apocalypse.
Photo Gallery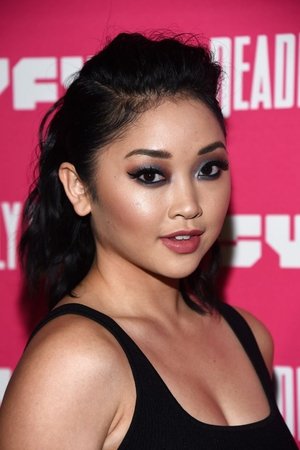 Filmography
Movie Name
Release Date

After the re-emergence of the world's first mutant, world-destroyer Apocalypse, the X-Men must unite to defeat his extinction level plan.

2016-05-27

In the aftermath of an unspeakable act of terror, Police Sergeant Tommy Saunders joins courageous survivors, first responders and investigators in a race against the clock to hunt down the Boston Marathon bombers before they strike again.

2016-12-21

17-year-old Kelly falls in love with Christian, an older man, her father tries to intervene before the crush turns into a dangerous obsession.

2017-02-04

A six-part documentary. We get info about examines story/character areas and connections to other movies, cast and performances, costumes, makeup and effects, stunts/action, production design and photography, and general thoughts.

2016-11-04

Lara Jean's love life goes from imaginary to out of control when her secret letters to every boy she's ever fallen for are mysteriously mailed out.

2018-08-16

In a small town, a young, tight-knit group of friends fall in and out of love over the course of one intoxicating, music-filled summer night.

2019-07-12

Sequel to TO ALL THE BOYS I'VE LOVED BEFORE (2018).

Loneliness, death and the meaning of life, explored through vastly separate lives colliding in interweaving short stories set in future Earth.

When Alita awakens with no memory of who she is in a future world she does not recognize, she is taken in by Ido, a compassionate doctor who realizes that somewhere in this abandoned cyborg shell is the heart and soul of a young woman with an extraordinary past.

2019-02-14

The third instalment in the To All the Boys film series.